Bridging Community Colleges II - Rite, Latvia

The Bridging Community College II took place from June 21st to June 28th 2005 at the Rites Tautskola, Rite, Jekabpils district, Latvia.
34 participants and trainers from Czech Republic, Denmark, France, Latvia, Poland, Slovenia, The Netherlands, Turkey and United Kingdom met to share ideas and experiences on how to organize a European Community College.

Some of the topics adressed were:
the concept of European Community Colleges, how to make a budget, how to finance a community college, how to promote the community college, practical tools for programming, methodology, Appreciative Inquiry.

In workshops and plenary sessions ideas for future European Community Colleges were presented, discussed and evolved. Some projects had very concrete problems to work with during the week, others started as an idea during the week and were developed through feedback and discussions with fellow participants.

A draft was discussed for a set of guidelines on how to organize a European Community College. The edited guidelines will be published to the ACC members later.

In Riga the participants met with representatives from the EU and governmental institutions in Latvia to discuss how to promote European debate.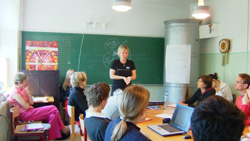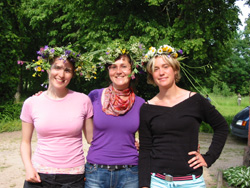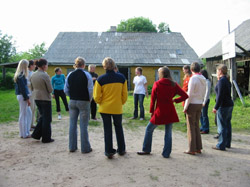 Project description (47 KB)

Provisional programme (34 KB)